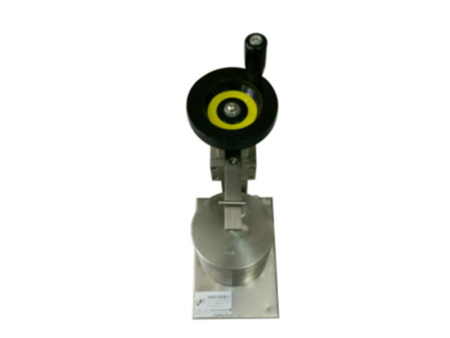 Non-solid plug test device
The device is manufactured in accordance with the requirements of 14.2 of GB 2099.1-2008 and Figure 14 of IEC60884-1-2002 to check the machine strength of the non-solid plug. Applicable parameters: l 1. The diameter of the steel rod is 4.8mm, l 2. The weight of the weight is 100N. l 3, the steel part is 304 stainless steel
Product Details
Product introduction
The non-solid plug test device produced by our company is made according to the requirements of 14.2 of GB 2099.1-2008 and Figure 14 of IEC60884-1-2002. The scratch tester checks the machine strength of the non-solid plug.
Product parameters:
l 1. The diameter of the steel rod is 4.8mm.
l 2. The weight of the weight is 100N.
l 3, the steel part is 304 stainless steel
Inquiry